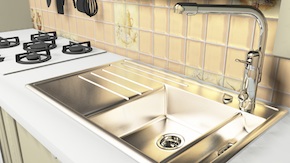 The Kitchen Sink
The whole shebang. The big enchilada. Soup to nuts. The kit and kaboodle. The whole ball of wax.
Description
By request, we've put together a package of ALL of our downloadable clips. What's more, we're offering the package at a substantial discount.
The retail value of our entire downloadable catalog as of October 1, 2015 is Over $600.00, give or take a dollar or two. But you can buy them all at once for only $325.00. That's a savings of almost 50%!
Here's the kicker: The savings get better as the year goes on, because what you're really buying today is a personalized discount code that applies to all our downloadable clips. That discount code is good FOR AN ENTIRE YEAR, which means you'll also have free access to any clips we add this year!
IMPORTANT: Since we're issuing personalized passwords tied to your IP address, please allow 24 hours for delivery.